About us
---
Kayu-creation is based in Heidelberg, Germany.
Since I discovered the technique of felting wool in 2006, I've never stopped exploring the countless possibilities of using this material.
It has become a true means of expression. The pebble, a reflection of my maritime origins with its roundness and infinite colour variations, has become a decorative, durable and aesthetic proposition.
---
Kayu-creation was born in 2019, initially with Cécile. Today, full of enthusiasm, I offer you my original creations.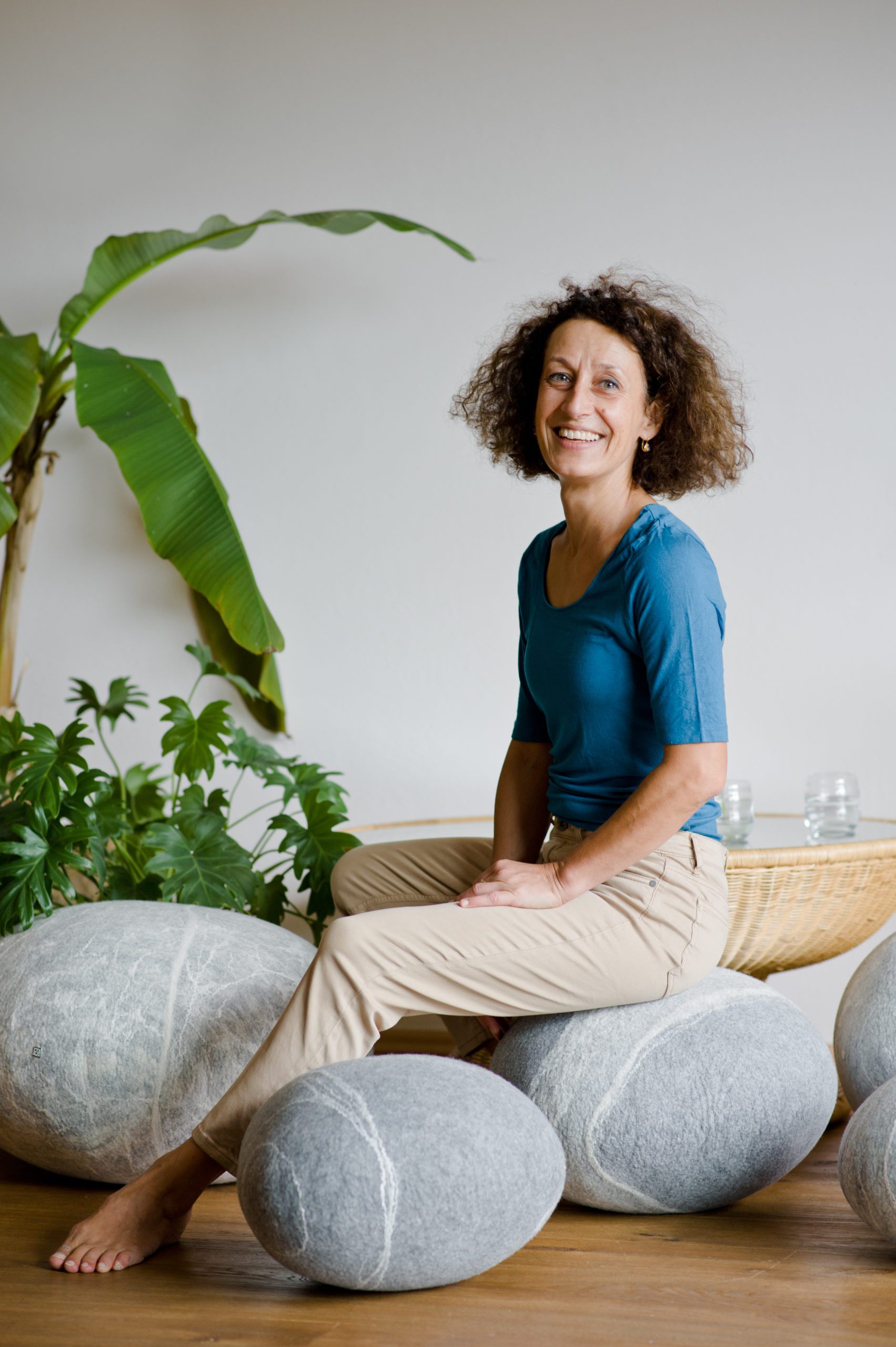 Work
philosophy
Anyone who has had fun picking rocks from the beach or river banks knows that not one is like the other. Collecting pebbles is also about rediscovering your inner child, your first amazements, the simple joys that come from direct contact with nature. A variety of shapes and colours maintains your curiosity and invite you to observe and contemplate....
In a time of hurry and mass production, we all want to rediscover these essential emotions. This quest for authenticity has led us to create unique pieces, using a craft process that resembles us on a human scale.
We produce each item by hand, a process that requires several days of work per stone. Our merino sheep wool is washed and produced locally in the German region of Baden-Wurtenberg. Silk threads enhance our creations.
Our stones transform the mineral into the natural by playing with the material and the volumes and therefore creating a trompe-l'oeil. It is the result of our passion for decorative objects that combines beauty with reality and durability with comfort.
It invites nature into your home's heart.