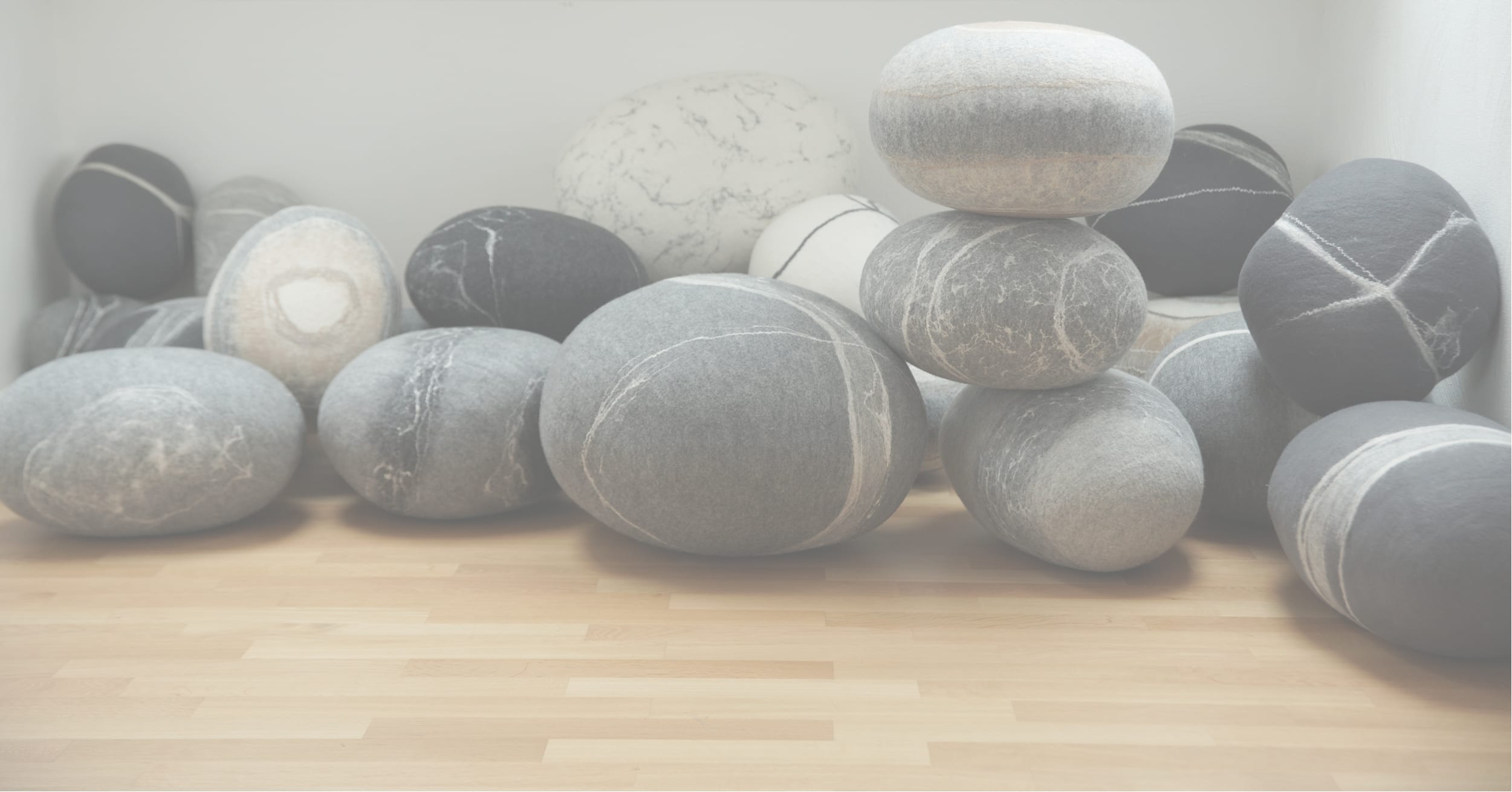 With our floor cushions,
Invite nature into your home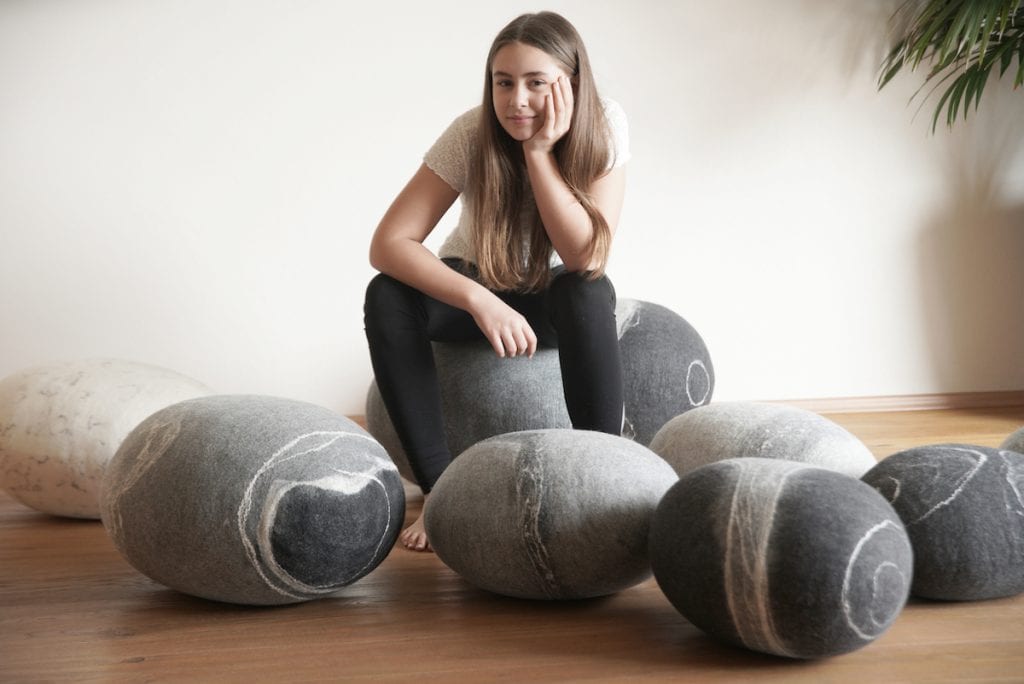 Zen cushions
Our handcrafted products will enrich your home and foster your daydreaming.
Unique, they combine a comfortable and decorative seat.
Discreet and organic, they will perfectly blend into your living spaces.
They are customisable and may come in different sizes, colours and patterns.
Merino wool
These fine merino wool stones are hand-felted and highlighted with silk threads. They are filled with spelt to provide a firm and comfortable seat.
Natural materials
All these natural materials are handcrafted by us in our atelier.
Unique
Each piece is unique and can be custom made in size and colour range of your choice.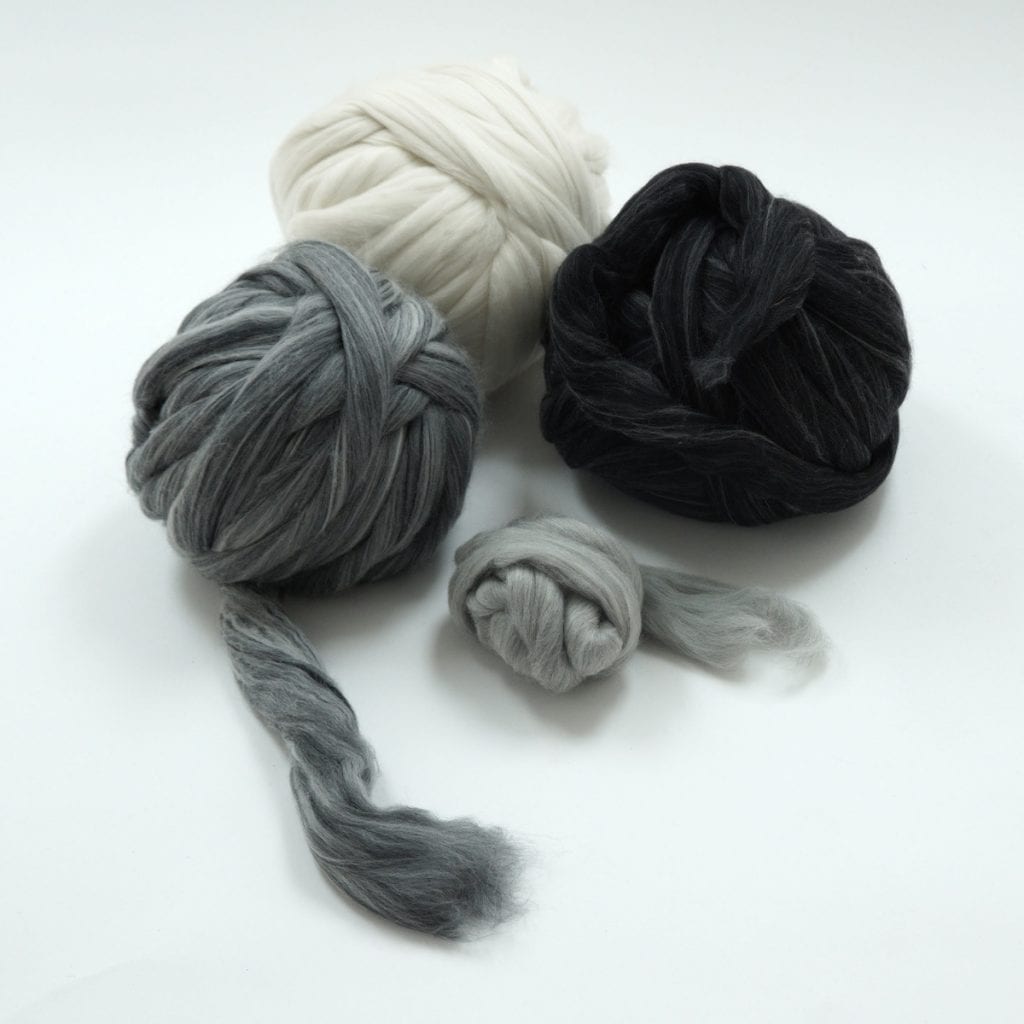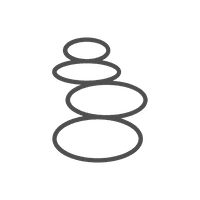 Zen
Our stones add warmth to your interior and serve as a seat, cushion or decorative object.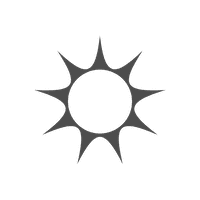 Unique pieces
Handcrafted, each piece is unique. We can manufacture the stones according to your wishes and needs.
Eco-friendly materials
To make our floor cushions, we use fine merino wool from the Oeko Tex standard 100 label, silk and spelt.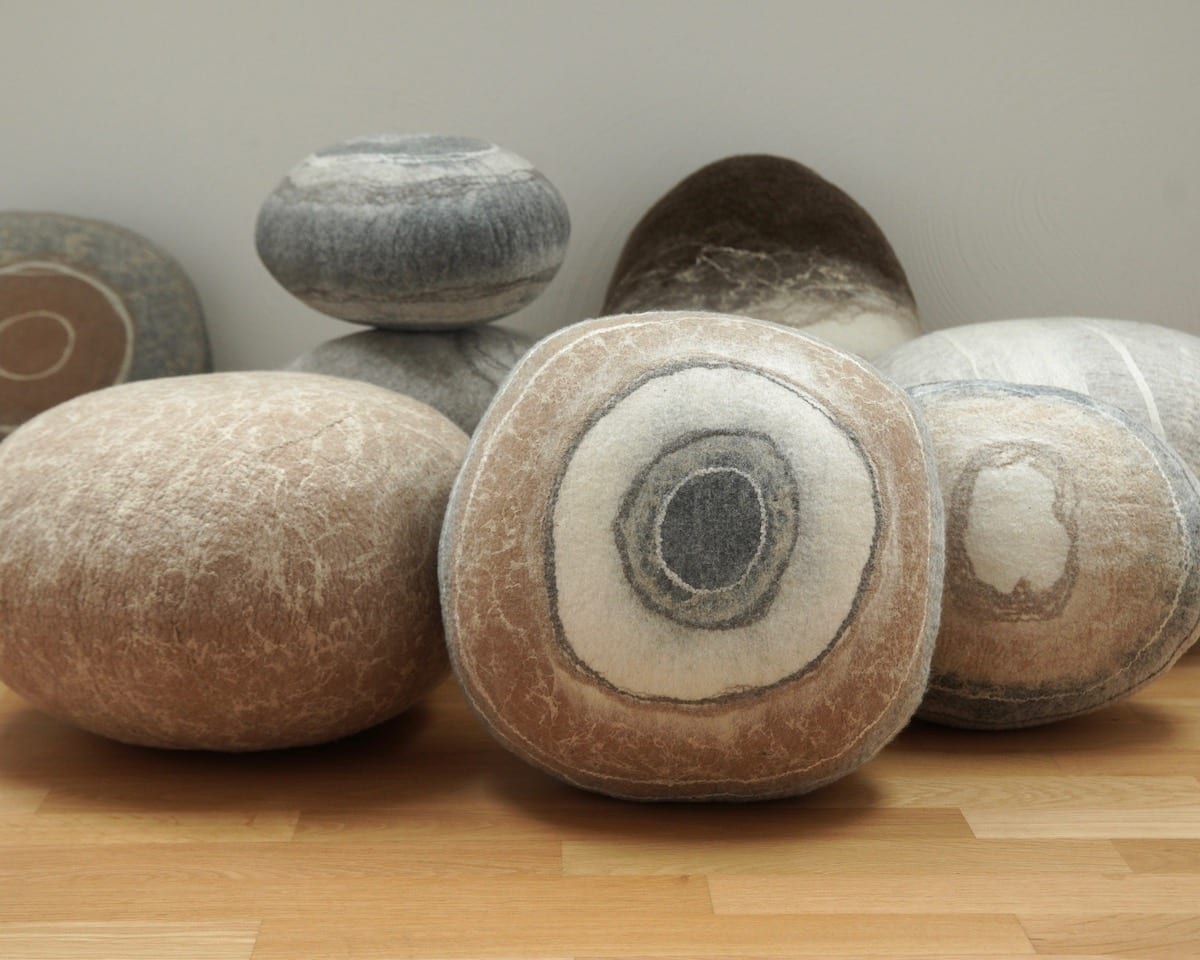 Treat yourself to an exceptional piece that matches your style.
A creator will be happy to help you make your wishes come true!